Shop Our
Featured RVs
MSRP:

$55,100

Save:

$3,150

Your Price:

$51,950

Call for Price!

MSRP:

$73,033

Save:

$11,083

Your Price:

$61,950

MSRP:

$69,950

Discount:

$7,000

Your Price:

$62,950

MSRP:

$68,950

Save:

$5,000

Your Price:

$63,950

Call for Price! On Order

Fully Loaded with Solar & Lithium IN STOCK!

Clean as a whistle!

MSRP:

$115,950

Discount:

$16,000

Your Price:

$99,950

MSRP:

$149,950

Discount:

$30,000

Your Price:

$119,950

Clean as a whistle!

MSRP:

$180,950

Discount:

$36,000

Your Price:

$144,950

Bath & A Half!

MSRP:

$179,950

Discount:

$30,000

Your Price:

$149,950

Bath & A Half!

MSRP:

$329,950

Discount:

$20,000

Your Price:

$309,950

MSRP:

$89,950

Discount:

$32,000

Your Price:

$57,950

Clean as a whistle!

MSRP:

$136,899

Save:

$26,949

Your Price:

$109,950

Super Clean Loaded!

MSRP:

$179,950

Discount:

$25,000

Your Price:

$154,950

Will fit in a garage!

MSRP:

$28,914

Save:

$1,964

Your Price:

$26,950

Boondock Edition!

Call for Price!

MSRP:

$199,950

Discount:

$45,000

Your Price:

$154,950
Anywhere on Your RV Journey
Whether you are just starting out or you are an RV
afficionado, we will take care of you like family.
We are your one-stop shop for all your RV needs. Our parts store will get you what you need.
Our new state-of-the-art Service Center has all of the latest diagnostic equipment to effectively service or repair your RV with confidence.
We'll purchase your RV even if you don't purchase ours. Our process is fast and hassle free.
"I just bought a wonderful coach, what a great vehicle. I will be leaving soon for a cross country trip to visit my daughter and sister. But the best part of this purchase experience was the people at Maple Grove RV. "
-Paul M.




MORE REVIEWS




"Customer service is #1! Friendly, professional, honest and knowledgeable. I look forward to having upgrades done by them, if we need help. Fabulous group of business owners who are interested in doing their best for customers! If your in the RV market, then we recommend Maple Groove RV sales, they took care of us, and know that it's the same for all."
-Kevin F.




MORE REVIEWS




"Dewayne, Kaila and Mandi made sure we had a great experience buying our first camper trailer. They were responsive, patient and very nice to me and my wife. Thank you Maple Grove RV team."
-Rodrigo A.




MORE REVIEWS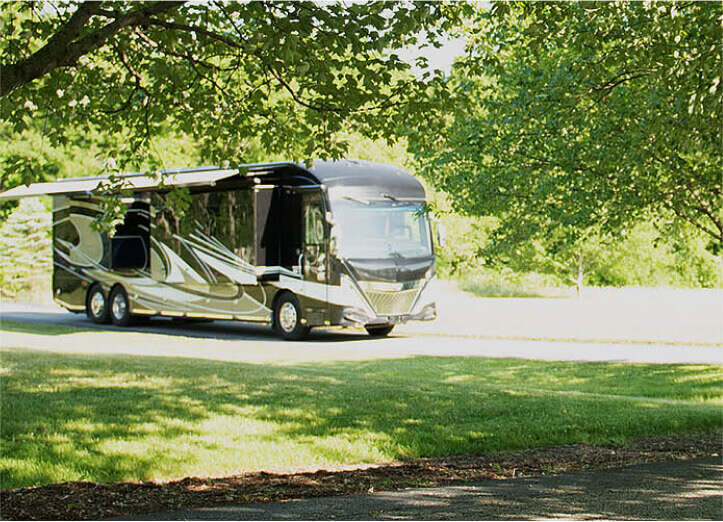 Welcome to Maple Grove RV
New & Used RVs for Sale
If you're looking for an outstanding deal on fantastic new or used RVs for sale in Everett, WA, you have come to the right place here at Maple Grove RV! Our trained and experienced team is here to help find the absolute best RV for your vacation needs at a price that fits perfectly into your budget. We are here to make the RV buying experience as enjoyable and easy as possible. We have an awesome inventory of new and used RVs for sale that is refreshing and updating daily. Come in today and let us earn your business and help start your RVing lifestyle right! Contact us today for more information!