Are you trying to decide on a new RV for 2023? Why not take home a class C motorhome from Maple Grove RV? These incredible motorhomes are easy to drive and feature spacious interiors with plenty of sleeping for your whole family. Below, we will show you our favorite RV tips for how to pick the right class C motorhome for your family.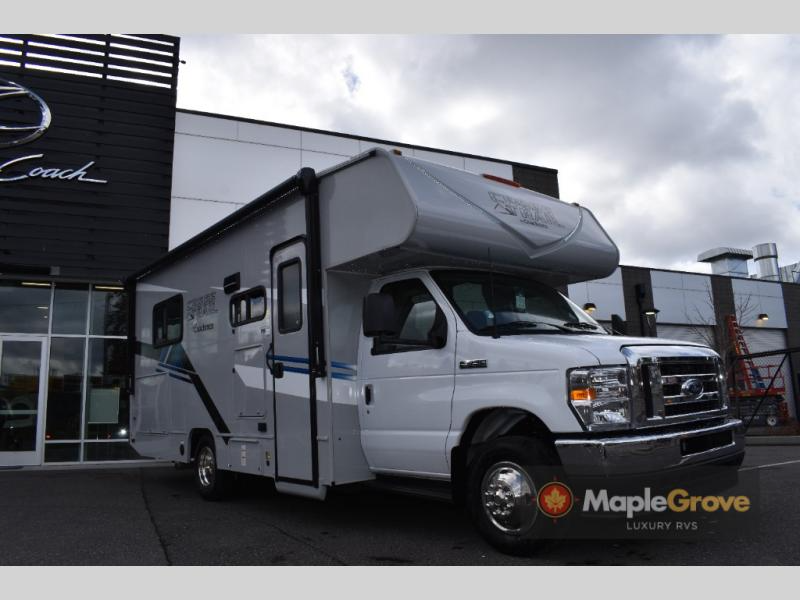 Decide if You're Buying New or Used
The first thing you will want to do before you order an RV is decide whether you will buy new or used. This is true whether you are looking at a class C motorhome or any other type of RV. The pros to choosing a new RV are that you can customize the features and ensure everything is in tip-top shape. However, you'll pay a higher price point for a new RV. Pre-owned RVs are available at a lower price point but may not have the latest features or require some TLC to be campground ready.
Consider How Many You Need it to Sleep Comfortably
Next, you will want to decide how many people your RV needs to sleep if you're looking for a couples coach, then you want a class C motorhome with sleeping for 2 to 4. However, if you have kids, you want to look at something with a bit more space. Find all of our class C motorhomes for families at Maple Grove RV.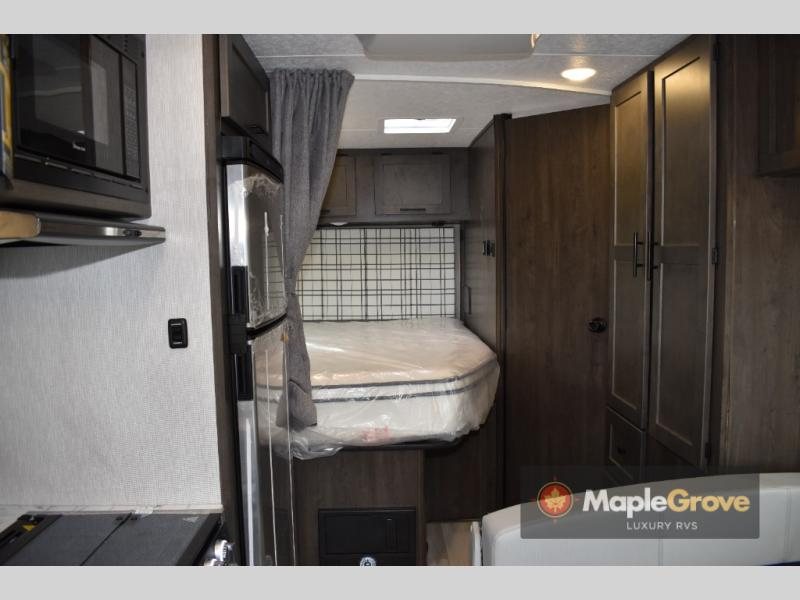 Which Features Are a Must-Have for Your Crew?
Next, it's a good idea to come up with a list of must-have features for your RV. This will help your class C motorhome expert at Maple Grove RV will help pair you with the perfect floorplan for your family's needs. If you're looking for an RV with bunk beds for the kids, we can help. Additionally, if you prefer features like an outdoor entertainment or a king bed, we are happy to find the perfect class C motorhome for your needs.
Gas or Diesel?
Another excellent question you'll need to ask yourself before deciding on a class C motorhome is whether you want the engine to be gas or diesel. A gas-engine motorhome is excellent for casual vacations and weekends away. However, if you're planning on extended stays or long road trips across the country, you might want to look into a diesel engine. The diesel engine packs a little more power behind the wheel; they are also considered more reliable and tend to last longer than gas engines.
Set a Budget
Figure out what your budget or ideal price range is for your RV. New class C motorhomes can range from around $80,000 to well over $150,000, depending on the features and the quality of construction, engine type, and brand. If you have any questions are experts at Longview RV, superstores are happy to help, and we can help you apply for RV financing using our online application tool, where you can apply and just and get approved in just a few minutes.
Contact us today to have one of our motorhome experts help you with the perfect class C motorhome for your future vacations and more.